You know it's going to get a little crazy when you take five of the best local comedians, put them on stage and tell them to discuss sex – and that's exactly what happened at Comedy Central's special aptly titled 'Sex' last night at Gold Reef City.
Now, to set the tone, this brilliant how started off with John Vlismas walking casually into the stage with a huge black dildo like it was nobody's business. Throughout the night he appeared with a butt plug and anal beads as well. As one does, you know?
Comedians Celeste Ntuli, Trevor Gumbi, Anele Mdoda and Nik Rabinowitz joined John on the night each giving their opinions on this sacred act. Celeste opened the show to mild laughter but things really got heated up when TV star Trevor Gumbi took to the stage. He first opened up about his previous cocaine addiction before going into some finer sexual details such as, you know, comparing tripe to a vagina. Yup!
94.7's Anele Mdoda, although a newbie to comedy, then reminded the audience that just like tripe, vagina is also a delicacy! Anele had a pretty decent set, however, it is clear that she is only starting her comedic journey but damn does she have potential.
The comedian who stole the show, for me, was definitely Nik Rabinowitz! Maybe it's because he's also a Jew and I can relate or the fact that he really brought things closer to home for many of the audience members as he spoke about his own experiences. One such experience was when his four year old walked in on him and his wife having sex.
The highlight of the night, however, came right at the end when the audience was asked to tweet sex related questions for the cast to answer. From questions such as "How overweight does the other person have to be for the sex to be considered a threesome" to "Why am I not getting any sex?", the cast had us in stitches!
The show is on tonight as well so make sure you book your tickets asap!
Here are a few pictures from the night: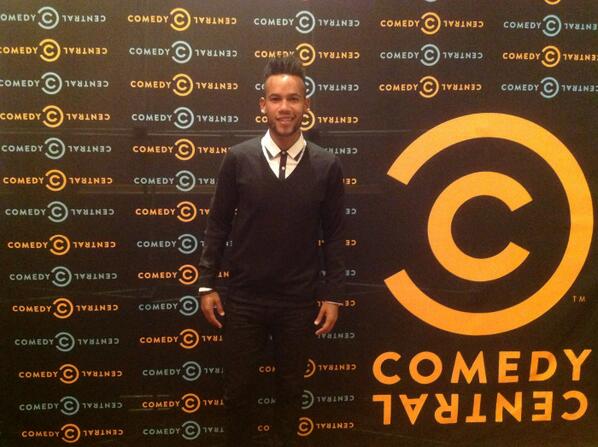 Chad Saaiman was there!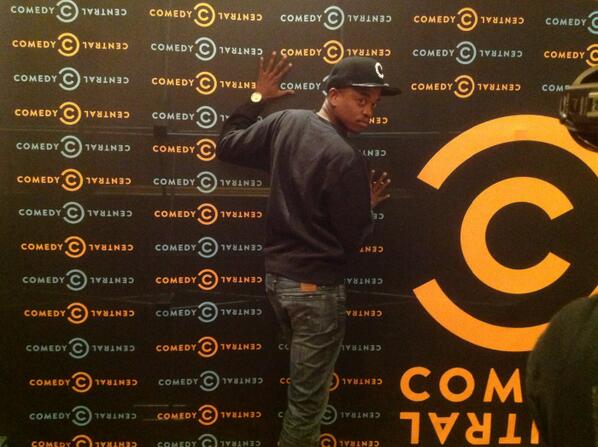 Comedian Mpho Popps also attended the souire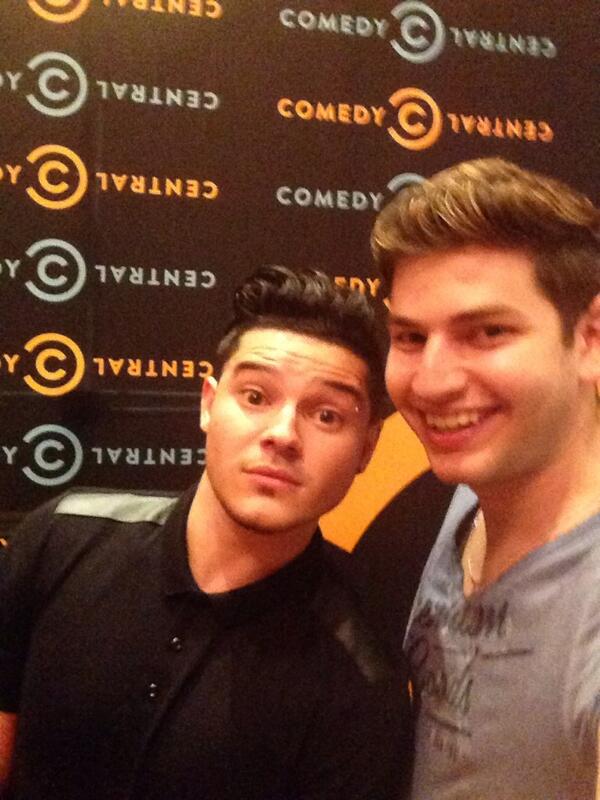 The way Lee-Roy Wright and I were laughing so hard though!
Please feel free to comment, share or tweet me @ElBroide