Working as the Entertainment Editor at People Magazine South Africa usually means that I'm in the office writing stories all day and attending some glamorous events in the evening and it's not often that I give back to the community. Thanks to my awesome colleagues, however, we were able to organize a day helping out the folks at Barking Mad in Midrand yesterday.
The organisation is a PRO LIFE Animal rehabilitation centre specialising in "problem" dogs. But not only do they rehabilitate the pups, they also offer them love and health care and are truly doing amazing things for the animals.
The facility has 127 beautiful dogs some of which are deaf, blind, paralysed and even undergoing chemotherapy and give them another chance at life.
The team and I, accompanied by local celebs Tamerin Jardine and Hayley Owen arrived at the haven and were able to play with some of the dogs as well as help the organization paint some of the dog kennels.
It was such a simple gesture but the team and I really felt like we were making such a difference. It really shows that one small act can really make a difference – even if you're not spending money.
Here's to the first of many charity days with the People team! Take a look at some pics from the special day: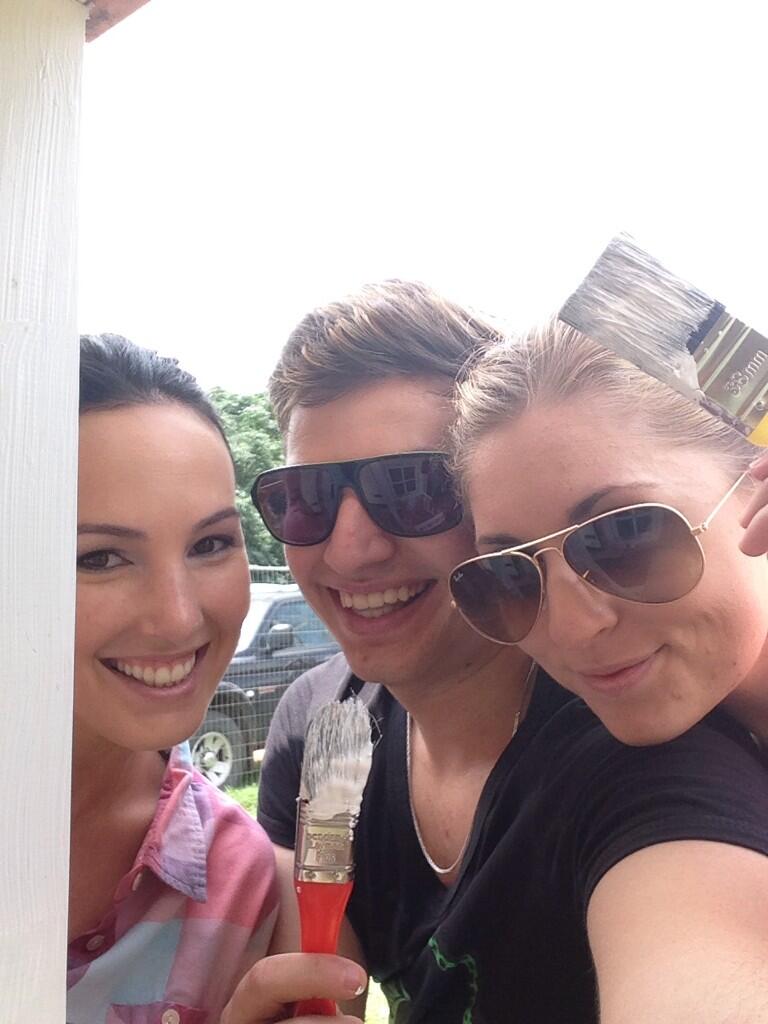 Myself with Tamerin Jardine and Caileigh Van Der Linde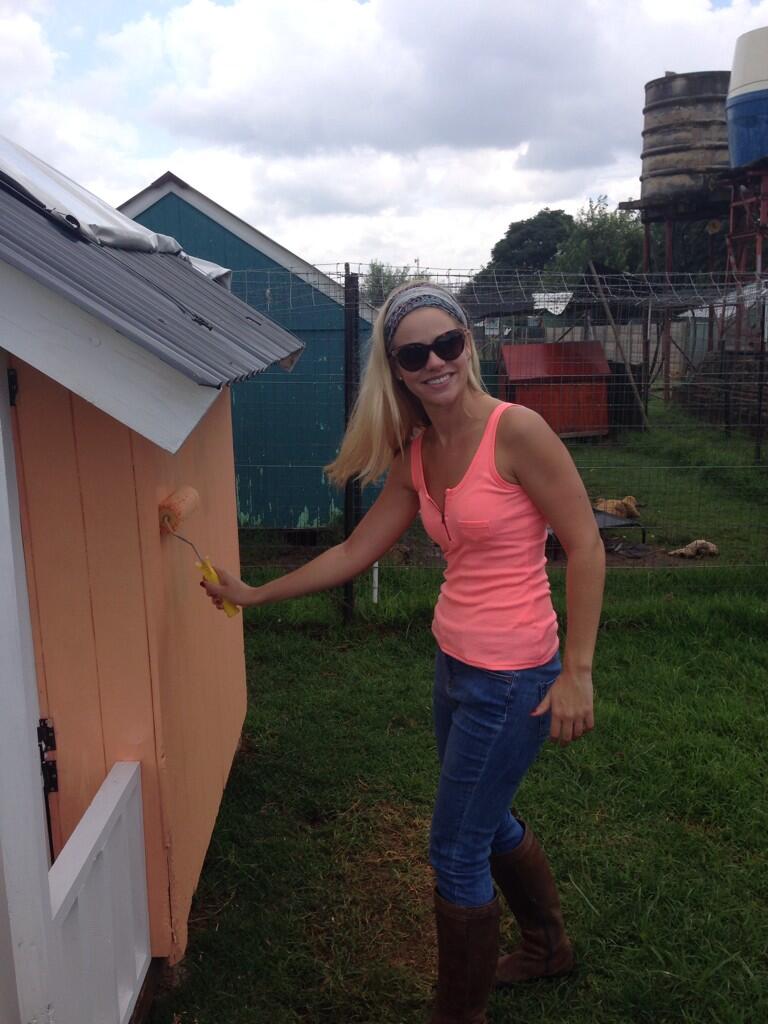 Hayley Owen was more than happy giving up her time to help the animals!
Hayley Owen, Tamerin Jardine and Myself at Barking Mad.
The team getting their paint on!
Paint! Paint! Paint!
If you would like to help Barking Mad, sms DOG to 38919 and R10 will be donated to their cause.
Please feel free to comment, share or tweet me @ElBroide