This guy seems to have it all. He has the most charming personality, he can sing (very well, we might add) and he can cook – and starting next week, Mi Casa's J'Something will be showcasing his culinary talents on television has his cooking show 'Something's Cooking' premieres on Mzanzi Magic.
I was invited to the show's launch at the SMEG showroom on William Nicol on Tuesday where Joao spoke about where his love for food came from. "My mother owned a restaurant and my father designed menus for hotels so food was a big part of my upbringing," Joao revealed. One could tell that J'Something was under a lot of pressure as he kept on reminding us that he does not claim to be a chef. "I'm just a normal guy who happens to love food and I want to share my love of food with everyone," he says.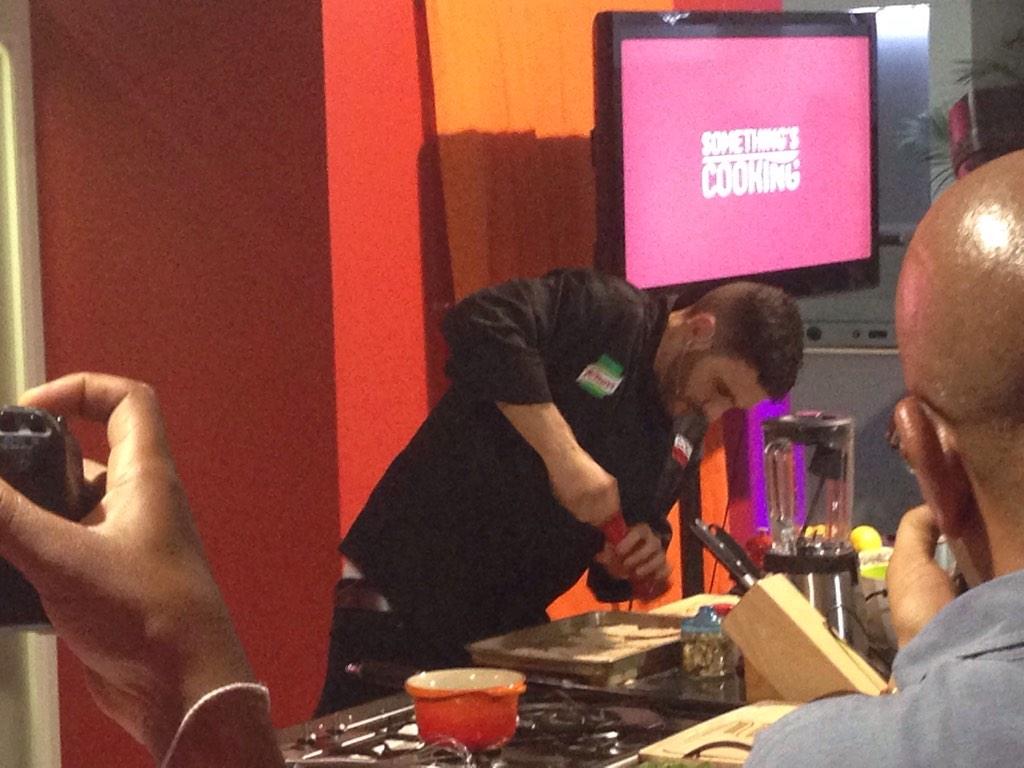 After showing us a brief video about life on the set of the show, it was time for a demonstration. J'Something decided to make a starter trio, which were served as canapés before the presentation. First, he made a sugar and walnut crusted bacon. The product came out looking amazing and I was surprised at how easy it was. Secondly, he made his own pita chips (although some burned) and chilli hummus. For the third starter, he flambéed Chorizo with some brandy.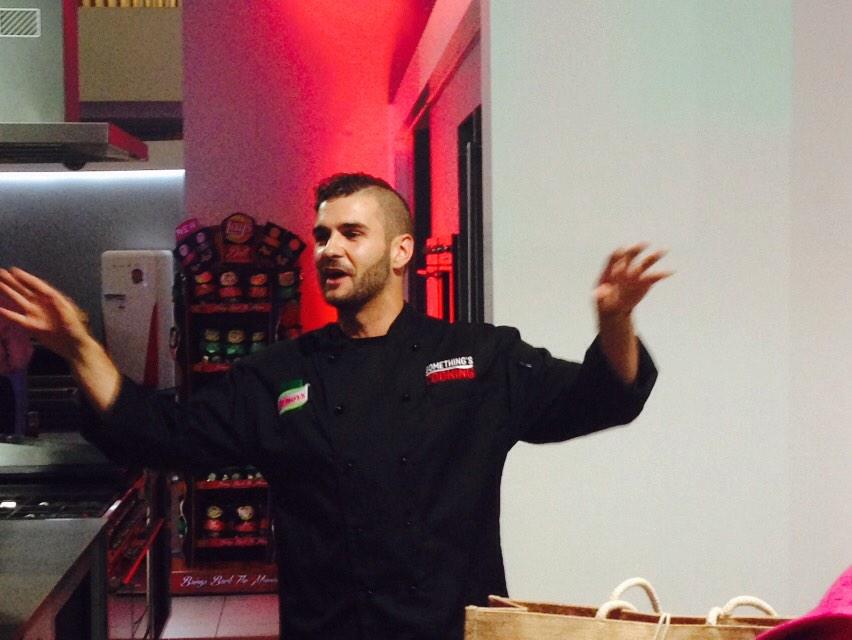 The show will showcase all the foods J'Something knows and loves and is already expected to become a huge hit. The show is still being filmed but J'Something is not done after the 13 episodes. His next goal is to release a cook book in which he can share more recipes with the world. How can you not be inspired by a man who reaches for his dreams and makes them come true?
Something's Cooking premieres Wednesday 22 October at 19h00 on Mzanzi Magic.
Please feel free to comment, share or tweet me @ElBroide