I love Parkhurst. The suburb's 4th Avenue is filled with some of the best restaurants and stores in Jozi and there is nothing better than sitting outside in the sun, tasting delicious foods and having a bit of bubbly. When CRAFT Restaurant, on the road, invited me to taste some of the new foods on their menu, I knew I was in for a treat.
The restaurant has such a great atmosphere. It's clean, it's simple, but it's got a feeling of warmth. As we sat down, the team behind CRAFT started their overflow of hospitality immediately. We were greeted with some bubbly and two delicious focaccia breads – one with mascarpone cheese and berries and the other with blue cheese and pear. Two really interesting combinations that worked really well together.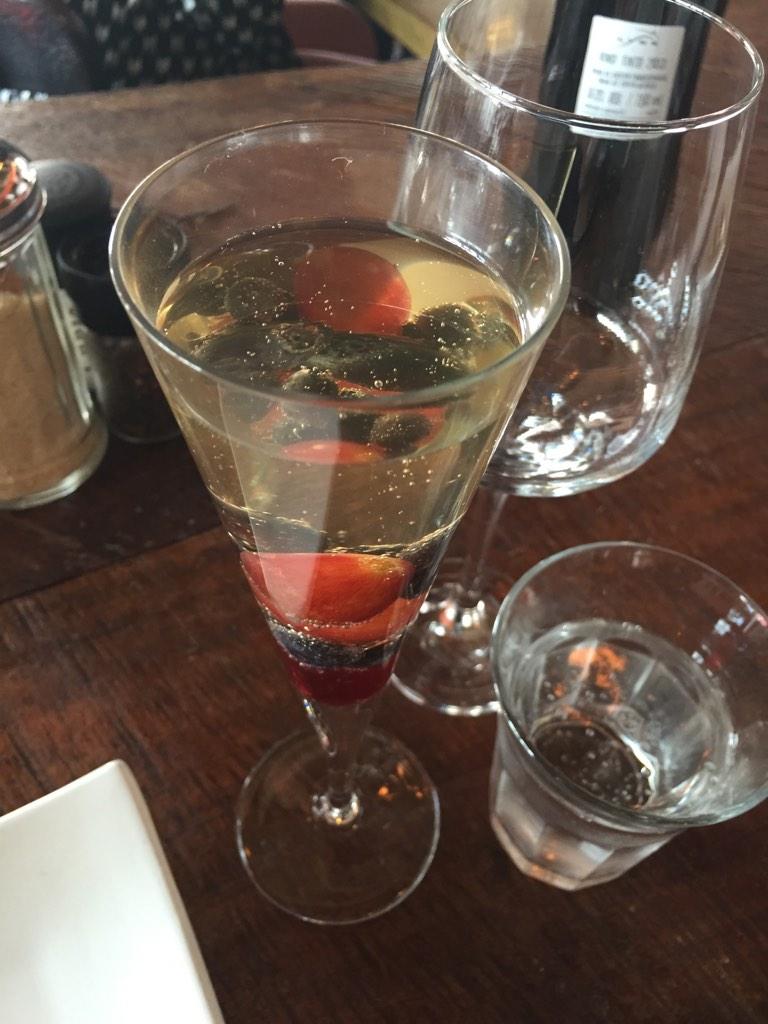 Our next item was something for the adventurous only and unfortunately, I wasn't feeling adventurous that day. The peeps at CRAFT cooked some bone marrow with snails and garlic, put it back in the bone, topped it with Parmesan cheese and served it with some roast potatoes. Everyone else at the table couldn't get over how delicious it was, so I'm assuming it's a dish that needs to be tried if you're a lover of that sort of thing.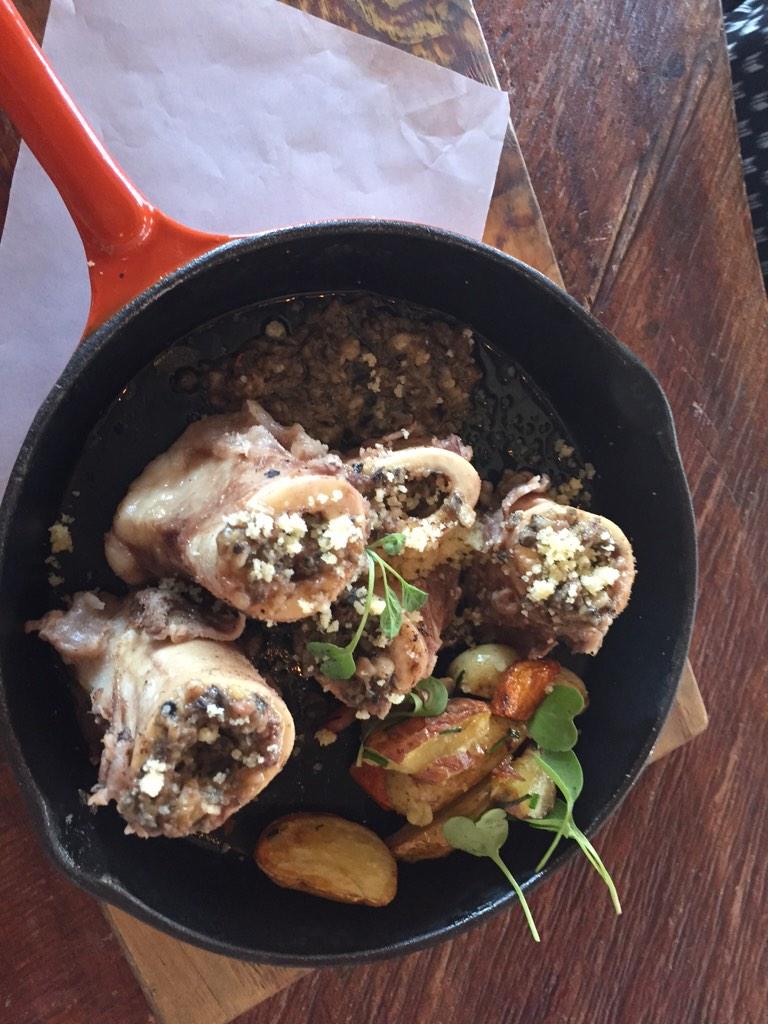 Next on our tantalizing adventure, we were given a taste of their chicken liver salad which was my highlight of the tasting experience. The liver was pan-friend perfectly and it was tossed with some greens, toasted pine nuts and this balsamic vinegar jelly. While I could have done without the jelly, the salad was pure perfection and is definitely on my list next time I visit. Their anchovy salad, however, wasn't for me. After that we were treated to their hot dog. The gourmet dish was served alongside some sauces as well as a coleslaw salad which was blended with some bacon bits. Now this looked amazeballs, but, of course, it was pork and I do not eat meat of that kind.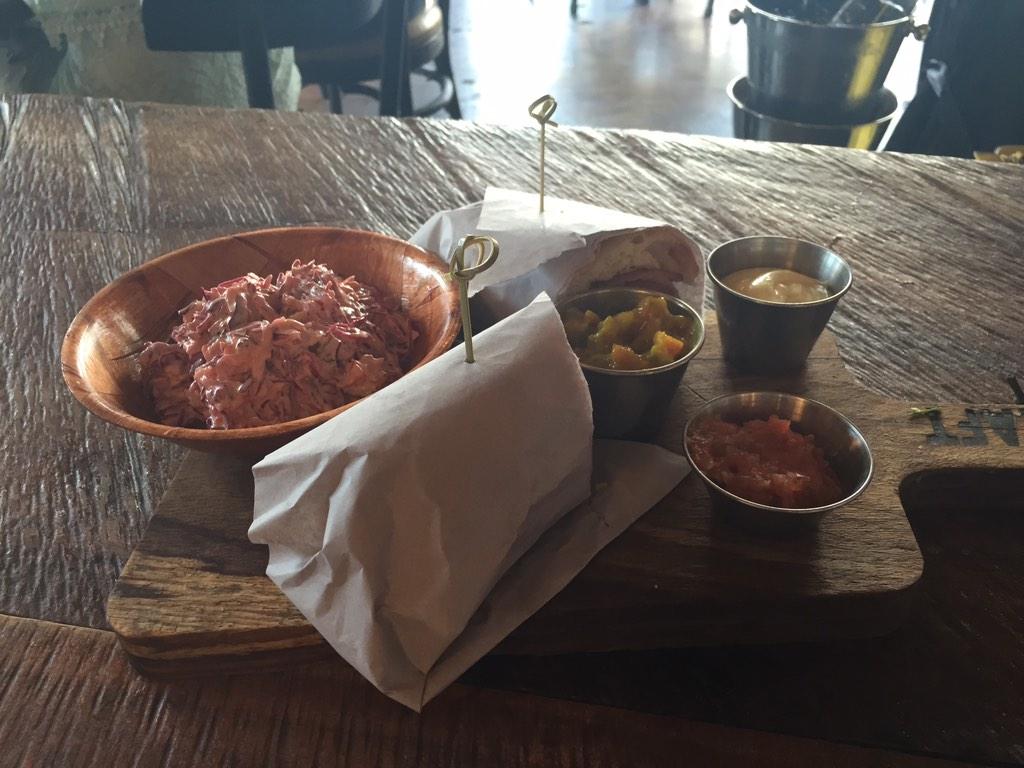 Lastly, we were given a taste of five of their signature burgers from their traditional burger to vegetarian options and even a lamb burger. These guys know how to make a good burger and if you're looking for a different spin on the traditional food, this is your place to go. But, enough about the food. Let's move on to their milkshakes. The peeps at CRAFT gave us a taste of their Ferrero Rocher milkshake and their Candy Floss milkshake. Now the Ferrero one was amazing but man, did that Candy Floss milkshake blow me away! It's a MUST HAVE next time you visit the restaurant.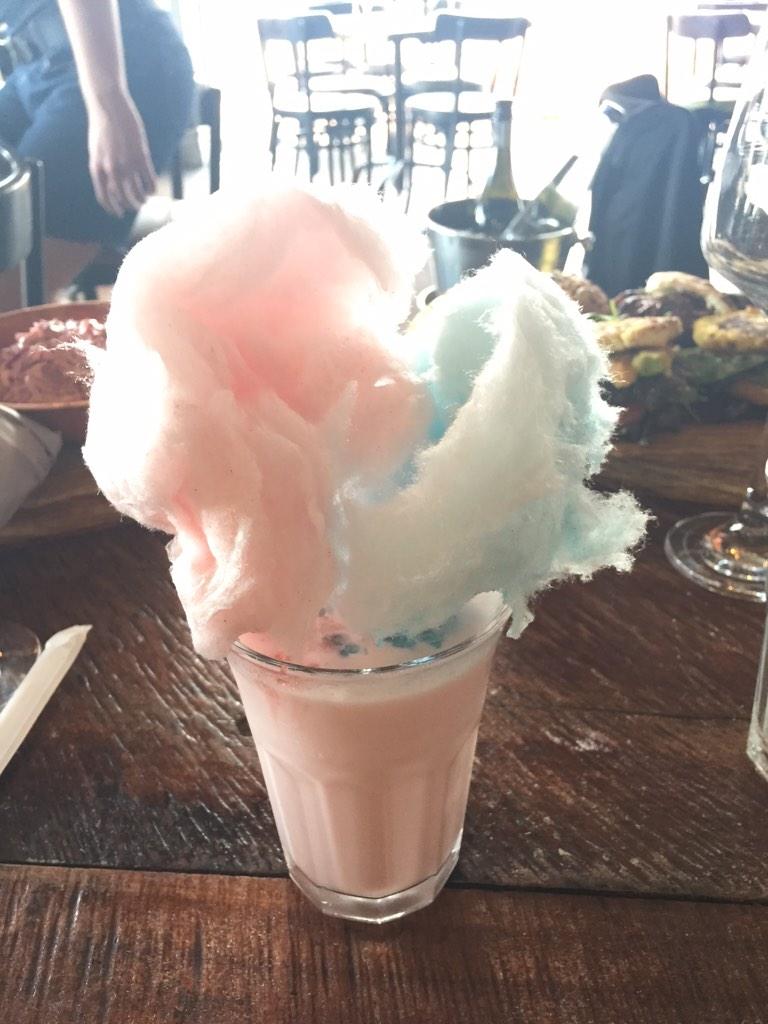 I would like to thank the folk at CRAFT for a great afternoon filled with food, drink and great company. If there's one thing you should do this festive season, it's get yourself down there for some delicious chow!
Feel free to comment, share or tweet @ElBroide