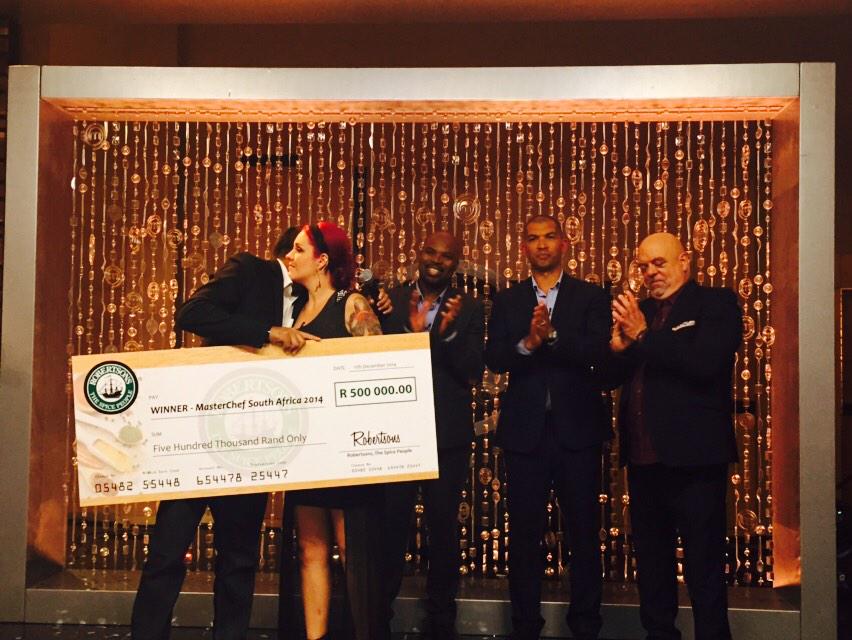 Phew! What a season it's been! After months of emotional investment in the show, Roxi Wardman, a former train driver assistant from Durban, was crowned South Africa's top amateur cook as she wins the third season of Masterchef South Africa. Over the past week, fans around the country have been wondering if dessert queen Roxi, or the bubbly Siphokazi would take the top spot and in a chilling live finale, recorded at the Sandton Convention Centre, Roxi came out tops.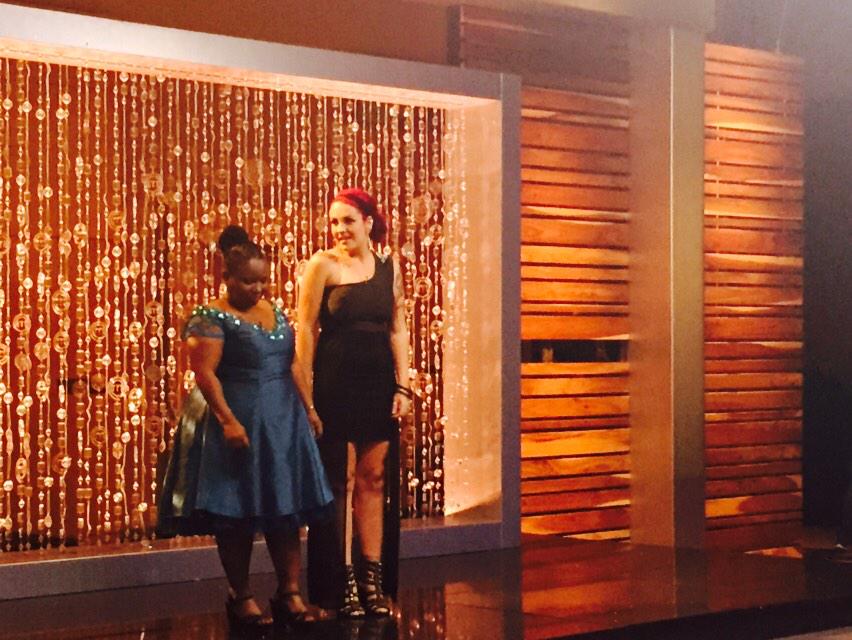 I was at the live finale and what a party it was! The Top 12 all flew up to support their fellow contestants and were surrounded by the judges, Pete Geoff-Wood, Reuben Riffell and Benny Masekwameng as well as past winners Deena Naidoo and Kamini Pather. Oh, and the media of course.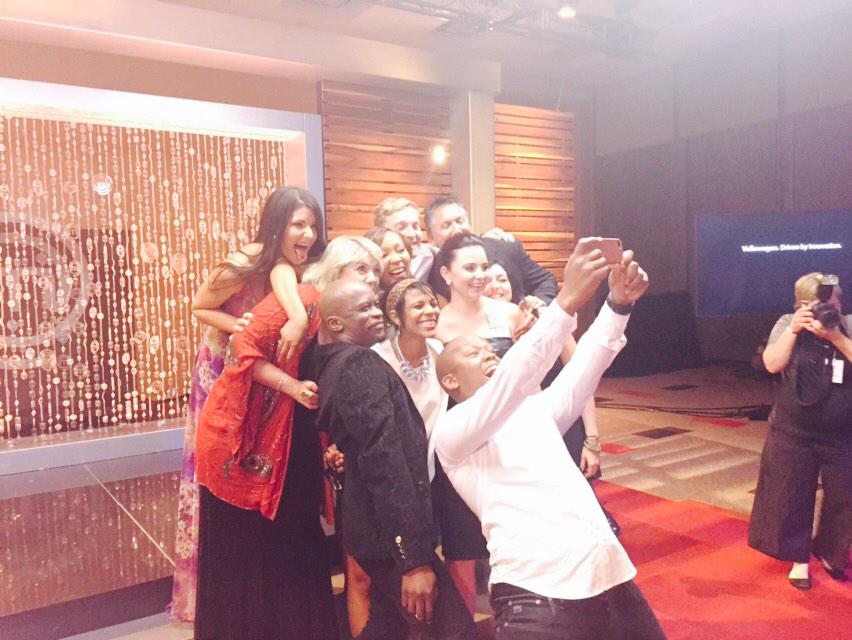 We were treated to lovely dishes that were made famous throughout the season. I particularly loved Siphokazi's Chicken Biryani and that decadent dessert she made two episodes ago with the gold flaked chocolate. We all watched the show with the rest of the country.
First up was the final Invention Test of the season, in which the two finalists had 90 minutes to prepare a restaurant-quality dish featuring quintessential South African food. Sipho prepared traditional samp, infused in saffron and coconut milk, which she served with mutton curry and a bean and cucumber sambal and a banana sambal. Roxi presented individual little boboties with traditional yellow rice and date and apricot chutneys as well as two sambals: quince, and onion and carrot.
The second round was a Dessert Mystery Box containing butter, self-raising flour, milk, cream, amasi, castor sugar, basmati rice, sultanas, eggs, geranium leaves, granadillas, macadamia nuts, pumpkin seeds, fynbos honey, and white wine vinegar. Roxi presented a lamington made with rice flour, along with a fudge crumble and a passion fruit and amasi granita. Sipho's dessert was a crème patisserie tart with granola and a passion fruit and amasi sorbet.
And for the third challenge the judges had a surprise for the two finalists, as well as all the other aspiring chefs in the kitchen – a "cook-off" alongside one of the world's culinary legends: Chef Marco Pierre White! Sipho and Roxi had to work alongside Chef Marco and follow his example step-by-step to cook a sumptuous dish of roast rump of lamb on the bone, with mussels in a white wine sauce.
Then, it was time to go live! There was so much tension in the room as the judges started displaying how they scored the final two. Finally, the judges revealed the final score – 67 points to Siphokazi and 75 points to Roxi, making Roxi the official winner!
As South Africa's new MasterChef, Roxi walks off with R500,000 in cash from Robertson's, a brand new VW Tiguan, R100 000 worth of food from Woolworths, a trip to the French winelands for her and a partner, as well as a year's worth of wines from Nederburg, and a glamorous five night stay at the Maia Luxury Resort and Spa in the Seychelles, courtesy of Tsogo Sun. And Sipho also doesn't go home empty-handed: she takes home R100 000, courtesy of Robertson's.
What a fantastic way to end off the show! Roxi couldn't believe that she had finally did it while the sweet Siphokazi was clearly very upset. Speaking to Roxi after the show, she revealed that "I knew I could win this season after I beat my friend and strongest competition, Penny. That's when I first thought that I had what it takes and I was determined to make my dream come true."
Roxi revealed that she plans to open a café and a patisserie and work on her own brand of bottled goods. Siphokazi, on the other hand, didn't reveal too much saying that she doesn't want to make any rational decisions just yet. She also hinted that she may leave the family that she works for currently.
This show has been the best local production I have ever seen and I can't wait for the next season. Luckily, it won't be a long wait as Celebrity MasterChef starts airing on M-Net on the 8th of Feb at 18h00.
Here is the full live moment recorded from my seat.
Feel free to comment, share or tweet @ElBroide