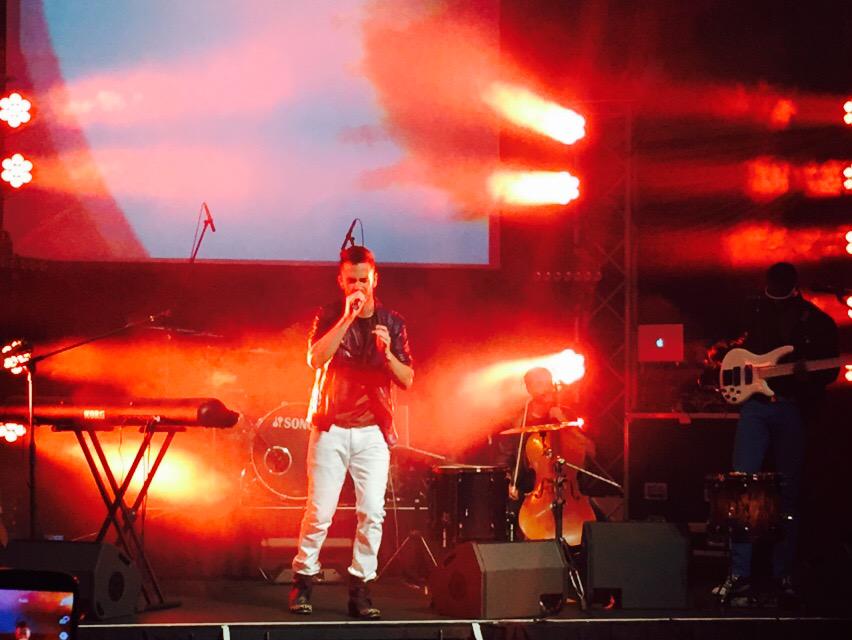 Pop star Daniel Baron enjoyed a huge amount of success with his first two albums (Paint My Blue Sky and It's Time) and this time around, the crooner has named his new, third album 'Apollo'.
Space is a recurring theme in the new album which was launched last night (12 March 2015) at La Toscana at Montecasino. To celebrate, Daniel invited some of his biggest fans to hear songs off the new album and some of their old favourites as the first copies of the album went on sale. The launch also saw the celebs such as Dalen Lance, Lee-Roy Wright, Chad Saaiman and Louise Carver in attendance.
Daniel is one of the artists I most admire in this industry. He has come a long way since his first album (which only really spawned one or two radio singles) to now being one of the most sought after English pop singers in the country – and he did all of this without a label! The singer had a great energy on stage and really knows how to get the crowd going. Daniel also put some effort into the launch having some dancers, drummers, Marc Lottering as the MC and Vin Deysel on the decks during his performance.
Don't believe me? Check out the video below and see for yourself. I'm really excited to listen to the album so expect a full review in the next week or two. In the meantime, get the album in store or on iTunes today!
Feel free to comment, share or tweet @ElBroide