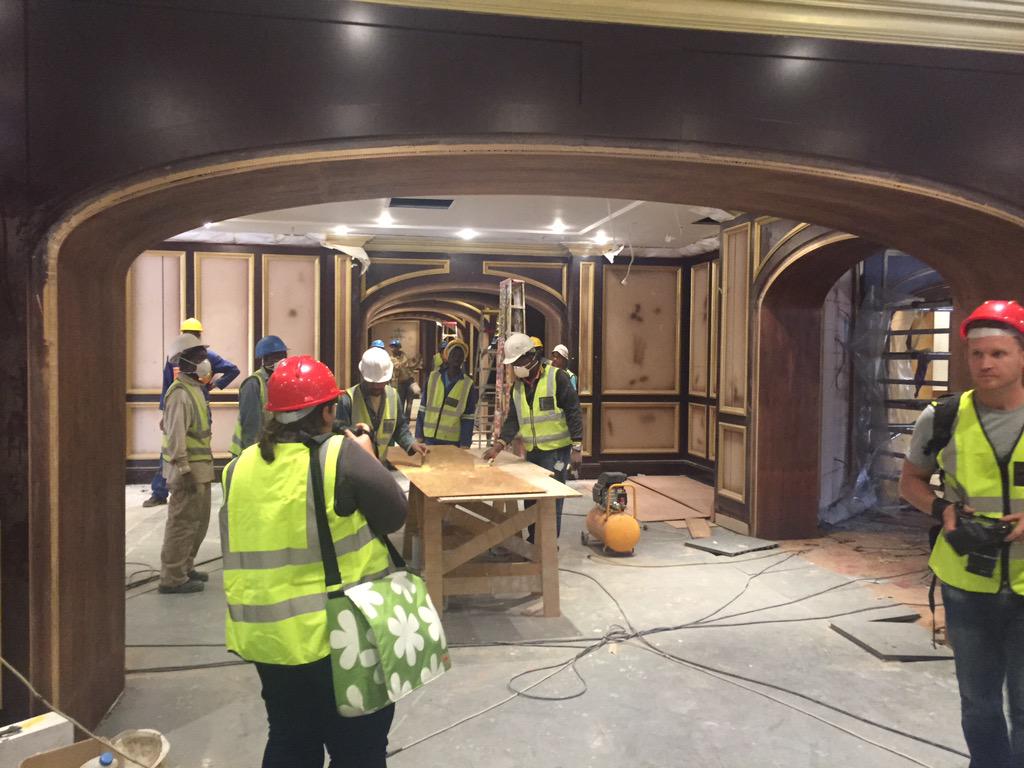 Gold Reef City has always been one of my favourite places in Johannesburg. I've been going to the theme park since I was a kid and as I've grown older, the casino has also become a great place to spend an evening. Now, the complex is busy getting a facelift and will spend over R600 million making sure the theme park and hotel continue giving visitors the best experience possible.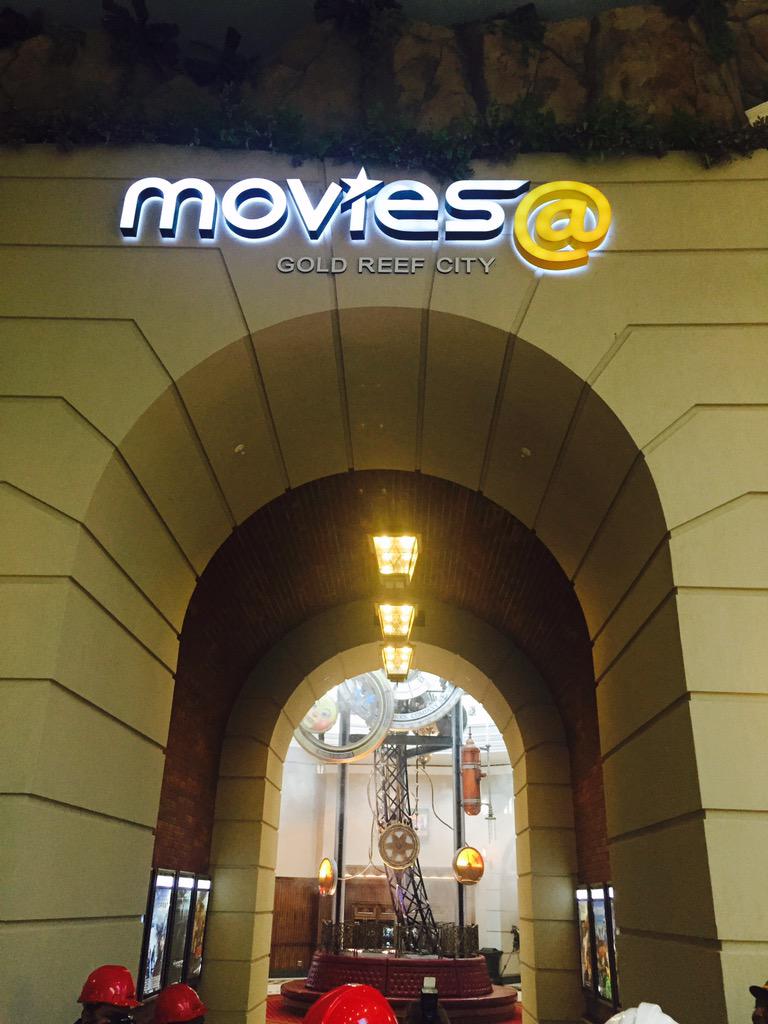 So, what have they done exactly? Well, in the casino side, The Back o' the Moon restaurant has undergone a total revamp and is a modern interpretation of the iconic 1950s shebeen in Sophiatown, offering a sophisticated world-class dining experience with a five-star menu. There will also be a new Vigour & Verve restaurant, Spur Steak Ranch, Magic Company, a Kaya FM satellite studio, a twelve-lane bowling alley, a fast food court, and new restaurants, some of which will open later this year. These include Boston BBQ (family buffet restaurant), Calisto's Portuguese Restaurant, The Raj Indian Restaurant, and Col Cacchio Pizzeria.
What excites me the most is that there is a brand new movie theatre as Movies@ Gold Reef City opens. What makes this cinema special is the fact that it is the country's first themed complex. The Victorian train station-themed complex has six theatres, and a total of 1 048 seats. Four of the theatres have 3D capability. The largest theatre is Platform 2, Grand Central, which has 322 seats. Platform 3, which seats 84, boasts luxurious leather seats and a bar, and is ideal for intimate corporate functions and exclusive VIP events. Even the staff are dressed as attendants and you can often hear "All aboard" being shouted around the cinema. It really is a special experience going there.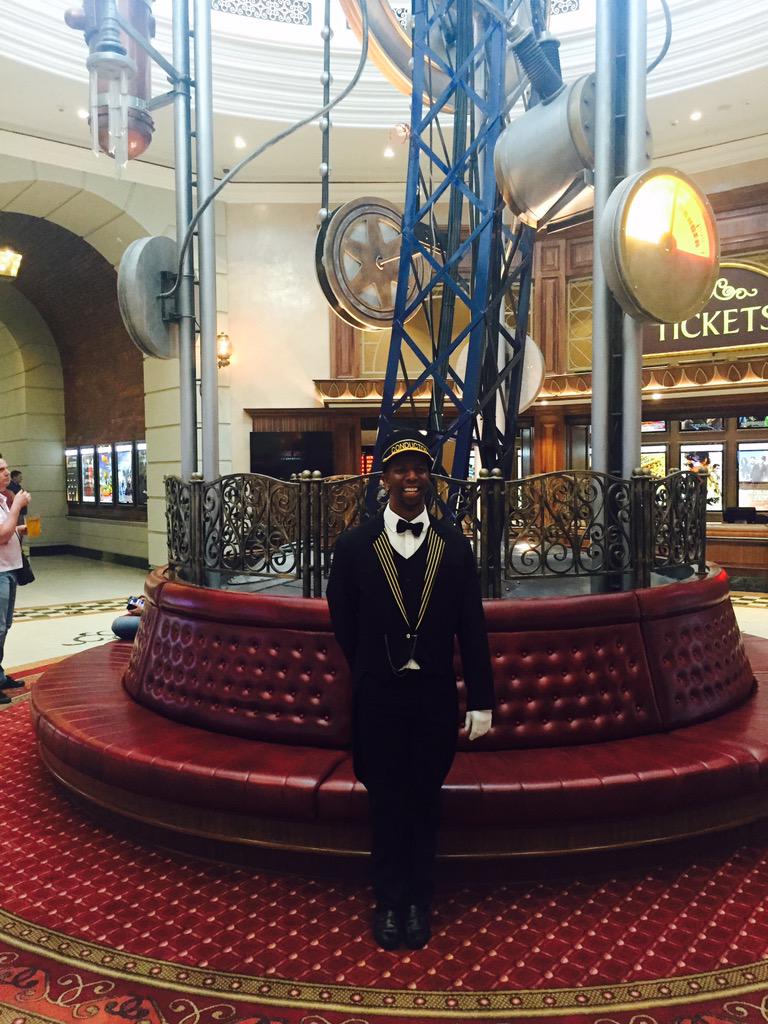 Naturally, the casino has also undergone some changes. There has been new carpeting put in, as well as upgraded lighting and décor. The new Privé, which is still being renovated, features an opulent gaming ambience with its own private entrances, playing areas, baccarat room, internet and cash desk facilities, lobby and VIP desk, as well as an exclusive lounge. As you can see below, they have already cemented in some chips – a casino tradition.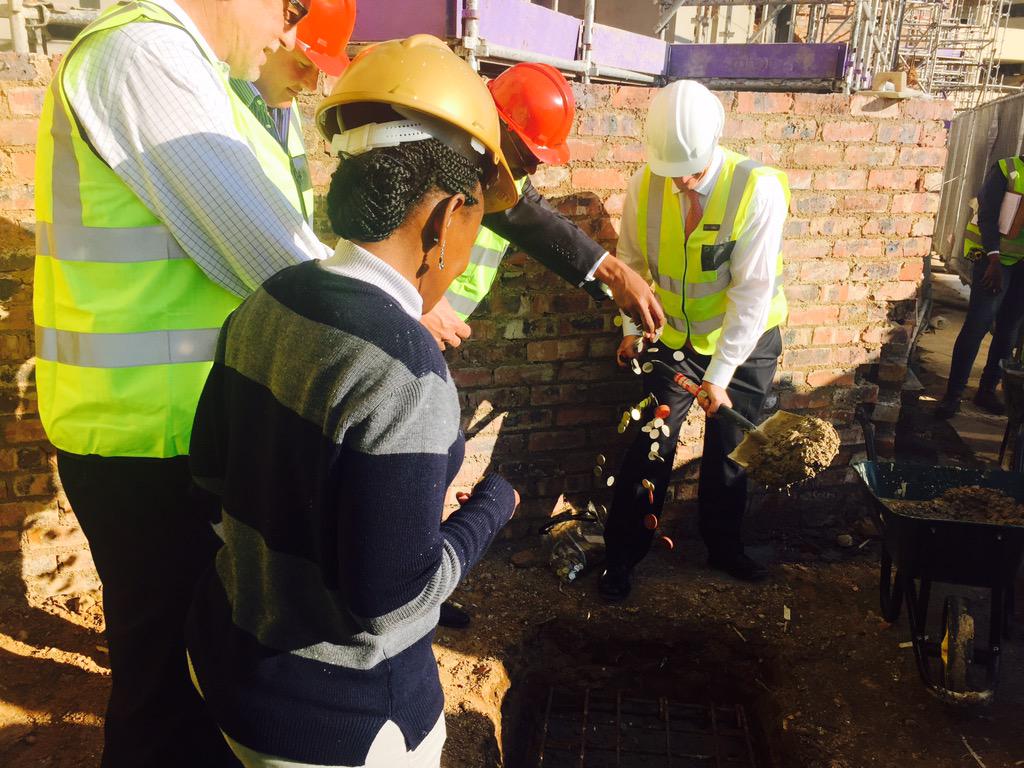 Next, Gold Reef City will do some upgrades to the theme park. The park will be open until the evening and will boast a variety of new restaurants in the Town Square area which one will be able to enjoy even if one does not want to enjoy the rest of what the park has to offer.
Explains Tsogo Sun CEO, Marcel von Aulock, "We have a vested interest in all our properties and we need to ensure that they stay relevant, fresh, and competitive in the leisure market. Added to this, our selection of offerings at our properties are vitally important components in the way we ensure great experiences for all our guests."
He adds, "The bottom line is that organic growth within the group through investment in our existing properties is also a strong part of our corporate strategy and we believe it is paying off for our stakeholders and our guests. We are constantly focused on improvements in our properties across the country."
Make sure you head to Gold Reef City soon to experience all the new features it has to offer!
Feel free to comment, share or tweet @ElBroide