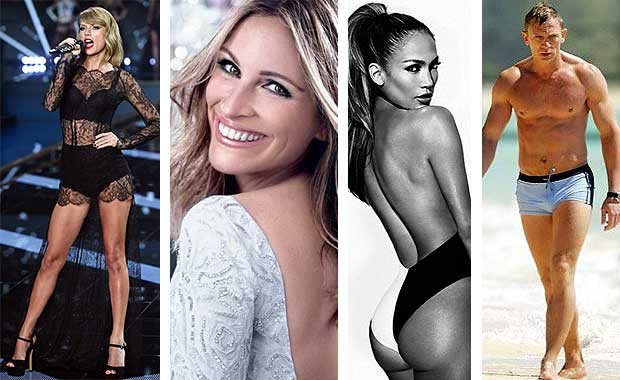 Being an entertainment journalist, I have written about some crazy celebrity stories over the past few years. I even remember the day a magazine had Bruce Jenner on the cover with the headline revealing that he wants to be a woman and thinking that the tabloids will stop at nothing to get a story. Fast-forward a few months, Bruce opened up on television revealing that he is transgender and that he has been hiding the fact that he has identified with being a woman for years. Therefore, these days, nothing really shocks me anymore.
That being said, the one thing that has always interested me in the world of celebrity is how much they insure their body parts for. Yup! You read correctly. And it makes sense if you think about it. Celebs such as Mariah Carey has insured their vocal chords, Julia Roberts her smile and Jennifer Lopez her famous booty because at the end of the day, it's what brings in their bread and butter in some way or another.
My friends at King Price Insurance have drawn up an incredible list of just how much certain celebs such as Dolly Parton, Daniel Craig and Rihanna insured certain body parts – and it'll shock you! They have an awesome which you can check out on the King Price blog.
The cost of a car and/or home insurance policy is definitely looking a lot cheaper now, right? I must be honest and say that the whole insurance story really confuses me. That being said, its companies like King Price that make everything simpler and easier to understand. Oh, and their rates are really competitive. If you're looking for more information, you can learn more about King Price here.
Feel free to comment, share or tweet @ElBroide